At Textile Center you can now select the packaging type "Large". Fabrics will then be packed with 65 meter or elastic with 250 meter. We just introduced this option and already see a rising demand! Nice to see, but what are the benefits? 
1. Lower prices
First of all, the price. We don't have to double fold fabrics, don't have to handle it in separate pieces and yet it's the exact same product. Therefor we can offer you a standard discount on this packaging type. Easy money!

2. More flexibility for resellers
Do you need a higher quantity for a steady stock level? When you get (or expect) a high demand, you can fill up your stock with these products in just a click. You can also process the fabrics with our own developed Folding Machine! This way you are in control of how the product is packed.
3. It's available in SET
And I know what you think... "even more discount?". Yes that is right, even more discount becomes available when you buy the SET of a Large packed product. This way you can save even more than you are already used to!
4. Save on shipping costs
When shipping more (Large) items, the shipping costs per meter will be lower. We will then ship products on a pallet which is cheaper in relation shipping per package.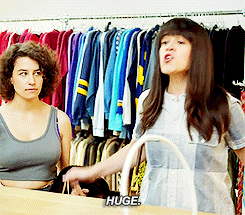 5. It's optional
If this whole thing doesn't work for you, our Regular packaging is still an option! The Large option is just an extra service for our customers. With the Regular packaging you can order fabrics and haberdashery like you are used to, with your favorite wholesaler.