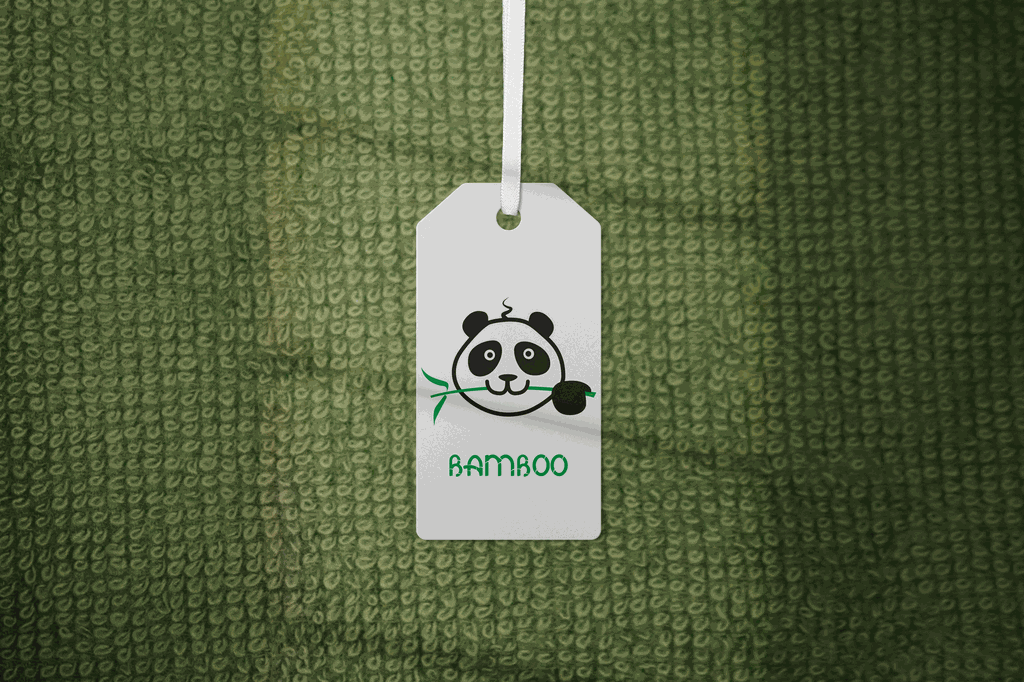 Bamboo Label
Bamboo is seen as the raw material of the future. Bamboo fibres are an ecological, natural and environmentally friendly alternative to artificial fibres. But what makes bamboo such a good alternative? And why do we choose bamboo fabrics? Bamboo is known as one of the most useful renewable raw materials. The grass grows a few centimeters per day and reaches its maximum height after 3 to 6 months. Bamboo stems must be harvested at the latest within 5 years. After harvesting, new shoots grow on the mother root, making it an inexhaustible resource. Bamboo is perfect to plant on degraded land or land that is unsuitable for agricultural crops. Major advantages are that no pesticides are required and no additional water supply is needed. This means that bamboo as an alternative to artificial fibres also saves energy.
The production process of bamboo
Bamboo shoots are melted, so that the cellulose contained in bamboo is released. Cellulose is one of the main constituents of cotton fibres and is also used to make paper and cotton wool. The cellulose pulp is spun into threads. These threads are woven together in various ways into the beautiful bamboo fabrics that we know.
Beneficial properties
Bamboo fabrics have several advantages. It absorbs 60 percent more moisture than cotton, feels airy in the summer and insulates well in the winter. In addition, bamboo has an antibacterial effect, which makes the fabric perfect for use when having allergies or to make baby items. Bamboo fabric falls smoothly into beautiful folds, does not shrink and is very soft and smooth. Best of all? In our range you will find jersey, double gauze and terry cloth made with bamboo fibres. Beautiful, soft fabrics in bright colours that combine perfectly.
Take a look at our bamboo fabrics.
Would you like to know more about our certified fabrics and haberdashery?
Do you want more information about sustainable haberdashery and fabrics? Also have a look at our other labels and certificates.