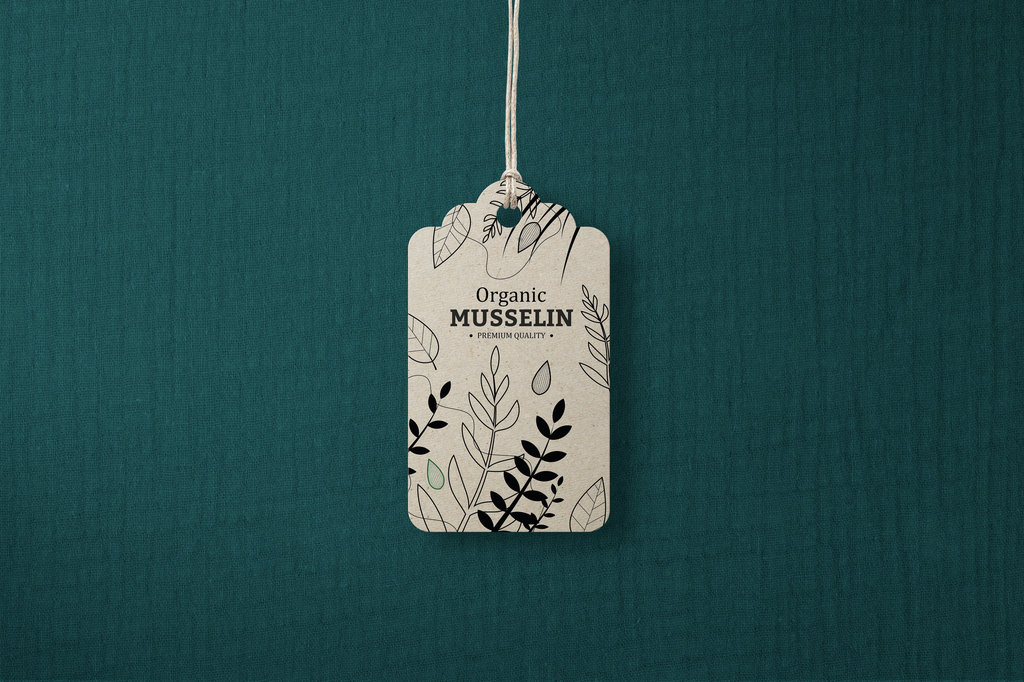 Organic Musselin
Go for double gauze fabrics with the Organic Musselin label as a more environmentally friendly and ethical alternative to cotton. Cotton is one of the most used materials in the textile industry. It is estimated that cotton farmers in developing countries are responsible for three quarters of all cotton production. Unfortunately, the farmers often work under bad circumstances. For the production of organic cotton, the conditions are much better. Organic cotton is basically the same as normal cotton. But the production process of organic cotton is more environmentally friendly and ensures better working conditions. We offer fabrics made from this organic cotton under the Organic Musselin label.

The production process of Organic Musselin
To process cotton into textiles in the regular manner, a number of harmful processes are involved. For example, the textile is washed with chemical agents. This is not only harmful to the people who work with it, but can also have negative effects on our skin in the final product. The cotton industry also consumes large amounts of water in countries where there are water shortages. Our fabrics labelled Organic Musselin are washed less often during the manufacturing process and do not undergo any chemical treatment. This means, among other things, that no chemical agents are used that can harm the environment or health of workers. These Organic Musselin fabrics therefore represent more efficient water consumption, fewer greenhouse gases and healthy working conditions.
Advantageous properties
All double gauze (muslin) consists of 100% cotton. Fine properties of this cotton are comfort, moisture absorbance and breathability, abrasion resistance and anti-static properties. What's even better? All our fabrics with the Organic Musselin label are just as beautiful or even more beautiful than the "normal" double gauze. We have Organic Musselin fabrics in beautiful clear uni basic and trend colours. But you will also find the most beautiful rotary or digital prints on our Organic Musselin. Even embroidered works are included in our Organic Musselin collection. Good for people and good for the environment, nice on the skin and according to the latest trends.
Would you like to know more about our certified fabrics and haberdashery?
Do you want more information about sustainable haberdashery and fabrics? Take a look at our other labels and certificates.