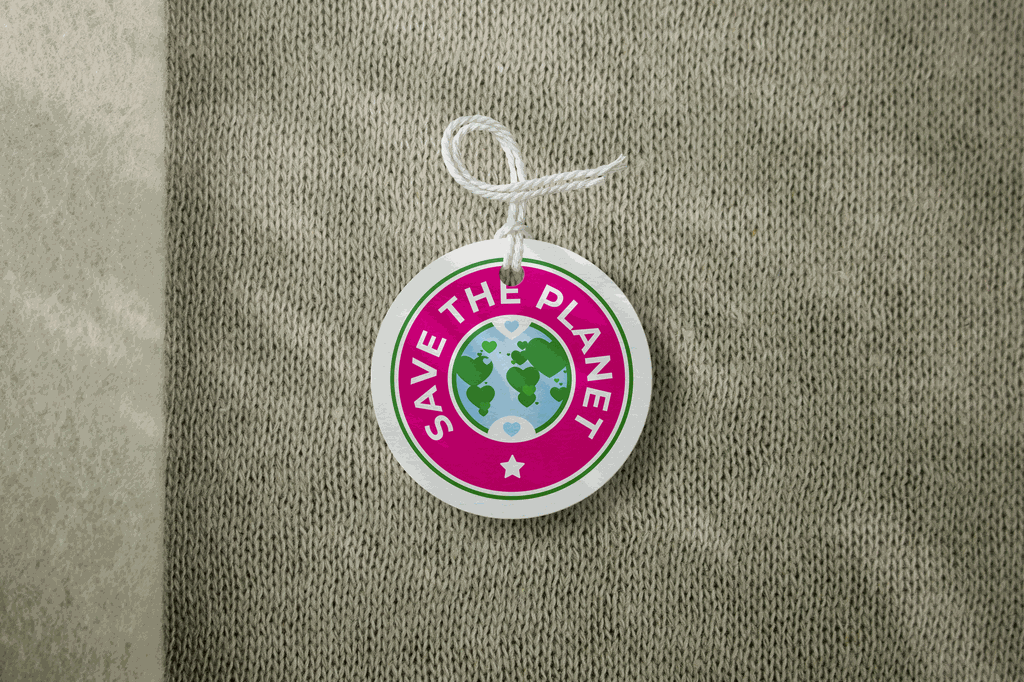 Save the Planet
The Save The Planet label includes haberdashery and fabrics made from recycled material. A sustainable world while preserving raw materials is within reach. But all too often old clothing or production waste is simply thrown away. Time for change! Because about 92% of the textiles thrown away can be recycled. But there is another growing problem for the environment: plastic. It is expected that by 2050 there will be more plastic waste floating in the sea than there are fish swimming around. This problem has not passed by the fashion world. That is why a nice alternative has arose recently: the recycling of plastic PET bottles for the manufacture of textiles. But how do these recycling processes work? And what are the benefits? With our sustainable collection of Save The Planet fabrics and haberdashery you can make a difference.

Recycled cotton
Cotton is recycled in the following way: Production waste or collected textiles are sorted by colour. This makes it possible to produce bright colours of yarn without dyeing it. Buttons, zippers and labels are removed from the cotton and the cotton is cut into strips, after which it goes into the shredding machine. The fabric is combed until fibres remain. These fibres are mixed with new (organic cotton) fibres to maintain quality and strength. The fibres are combed even finer and laid in the same direction. This is called carding. Carded fibres can be made into a wick that is spun into yarn. Our recycled fabrics and haberdashery are made from this cotton yarn. Nice features of recycled cotton are the high degree of comfort, moisture absorbance and breathability, abrasion resistance and anti-static properties.
Polyester from PET bottles
A sustainable process that has emerged more and more in recent years is the manufacture of fabrics and haberdashery from polyester. And especially from PET bottles. Polyester from recycled PET bottles is also known as rPET. The recycling process is as follows: Spheres are made from pieces of polyester. These spheres are made into small pellets. The pellets are broken down into polymers, from which polyester chips are subsequently made. These chips can be melted and woven into fibres. Yarn is spun from the fibres, which are used to make recycled polyester fabrics. The advantage of recycled polyester is that less petroleum, gas and up to 59% less energy is used to produce new polyester. This reduces emissions, reduces the plastic waste mountain and makes oceans cleaner. The great properties of recycled polyester are that it is very elastic and strong, dries quickly, retains its shape and does not wrinkle.
Take a look at our Save The Planet fabrics and haberdashery made from recycled cotton and recycled PET bottles.
Would you like to know more about our certified fabrics and haberdashery?
Do you want more information about sustainable haberdashery and fabrics? Take a look at our other labels and certificates.