Last summer we introduced our large fabric rolls. Demand is going sky high. But let's not forget about our all-time favourite regular rolls. How are they handled? What are the benefits? Why do our customers sometimes receive more fabric than they ordered? Or sometimes less than they expected? In this post I tell you all about it.
How are regular rolls handled?
Let's start off with the basics. Textile Center develops only the best quality of fabrics on large rolls. Jersey, Poplin, French Terry, Jogging, Double Gauze, Knitted, Cotton, Fleece fabrics, … – you name it, we have it! These large rolls come in various lengths from our suppliers. We place these large rolls on our own developed double folding machine. Folding the fabric in half onto the fabric cardboards not only makes it easier to move. It also gives retailers the opportunity to offer more of our fabrics and haberdashery, since each regular roll requires less shelf space. So by dividing the large rolls into several regular rolls, even more customers can enjoy our great collection. Double the roll, double the fun. 
Want to see how we roll? Watch this.






















What are the benefits?
Are you a small or medium retailer? Our regular rolls are the way to go to provide your customers with unique and high quality fabrics. Give them a full fashion experience by also offering our matching haberdashery with fabrics.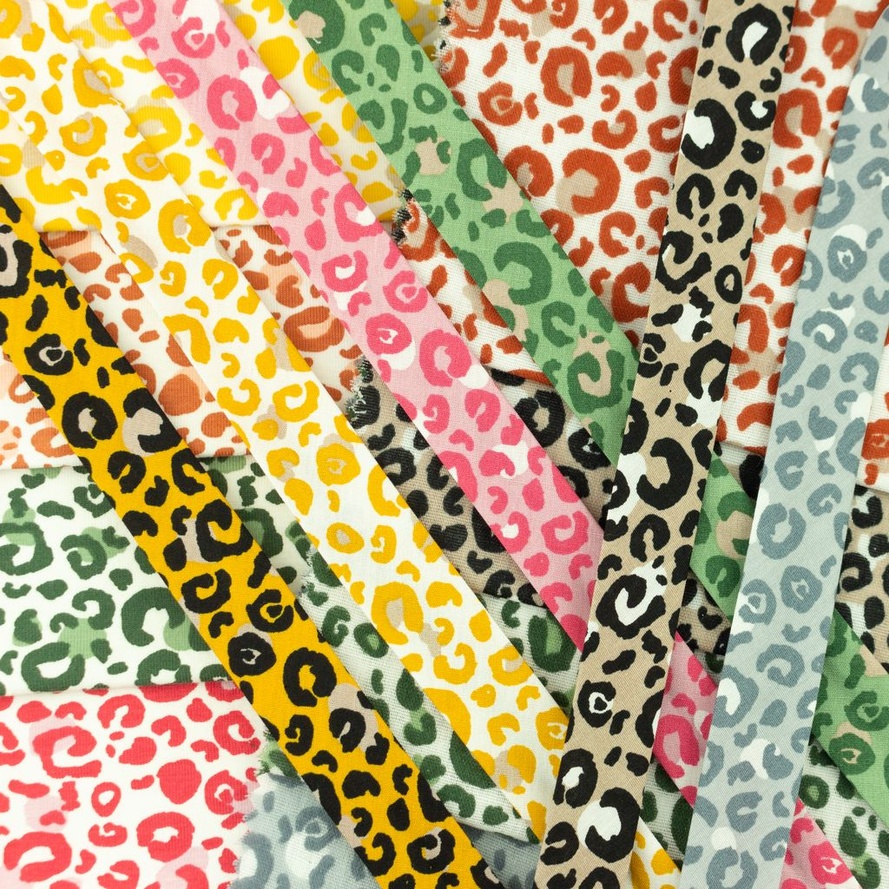 Because the regular rolls are (mostly) approximately 10 meters per roll, they are also perfect for trying out our newest collection of designs. But be warned: They will be flying off your shelves, so order a new batch in time!
Why receive more or less?
We cannot guarantee a regular roll will be exactly 10 meters. Therefore the exact piece that's picked, will be charged. How does this work? Our suppliers send out the large rolls in different sizes. Depending on the number of meters on a large roll, we estimate the size of our double folded fabric rolls.
For example: When a large roll is 65 meters, we may divide it into 5 regular rolls of 11 meters and 1 regular roll of 10 meters. Otherwise we would have to throw away perfectly good fabric.
Wasting fabric would leave us heartbroken, so we use it all. Is there only a meter left on the large roll? We add it to the regular roll. Is there 9.6 meters left? We'll sell it. If the thickness of the fabric makes it more complex to roll, you may also get some extra. Durability is key. But no worries, your fabric will be sold out before you know it!
We keep on rollin', so you get the best.