Whatever you do, wherever you go, you see face masks everywhere. In most European countries, wearing a face mask is already mandatory in public buildings, shops and public transport. Protect yourself and your loved ones, keep your distance and wear a face mask. Create your own face mask in the most beautiful colours and designs and make a fashion statement. In this blog I give you all the information you need to combat the virus in style.
Why do we wear face masks?
Let's start off with a little reminder. The non-medical face mask is an extra way to protect both yourself and others. Wearing a face mask limits the transmission of viruses, because it stops droplets from getting into your (or others) mouth and nose.
What do I need to create a face mask?
All you need is love, fabric, elastics, scissors, an iron, needle and thread. And this DIY face mask tutorial ofcourse. What kind of fabric? What kind of elastic? Read on for more tips on what to use.
Fabrics
Let's be serious. We want to stay healthy and we would really like to be able to breath meanwhile. So choose your fabric wisely. The face mask has two layers: a comfortable inner side and a fashionable outer side. For the inside, I recommend to use cotton, polyester or a mix of cotton and polyester. Cotton is known to be very comfortable and feels soft against your skin. Double gauze and poplin are made of 100% cotton, so they are perfect for the inner side. For the outside of your face mask you can go wild with beautiful colours and prints. Go for poplin or jersey and choose from our immense range of designs in popping colours. Jersey consists of 95% cotton, which makes it great for stylish comfort. Classy florals, cute animals or cool graphic prints, so many choices... But why stop there? Go crazy and add lace, tulle or voile for a one of a kind look. Luckily for you, we've got it ALL! Functional and fashionable face masks, what more could you wish for?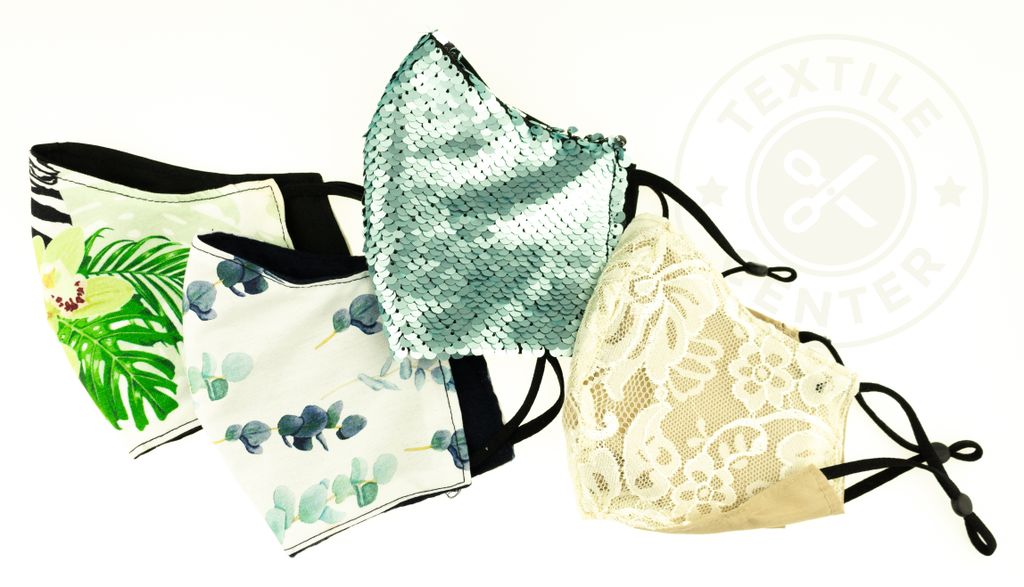 Haberdashery (Accessories)
Know that feeling of face mask straps irritating your ears? Or giving you floppy ears? We do! Take care of yourself and give your ears some comfort, you deserve it. Get yourself some round elastic bands, which are available in basically every pretty colour. Or even better, go for adjustable rounded elastics! If elastics are not for you, you can also go for bias bands and tie them behind your head. Get out of your comfort zone and get creative by adding sequins, trimmings or cords. Do you like something extra? Or do you always lose your face masks? Add bling by using chains as a neck cord. ;-)
Another great comfort upgrade is to use a face mask bracket. Why, you ask? 
1. More breathing space
2. Less skin contact with your face mask and thus less skin irritation
3. No face mask that falls off
4. No make-up stains on your face mask
5. Reduces fogged glasses by increasing air circulation between your mouth and the mask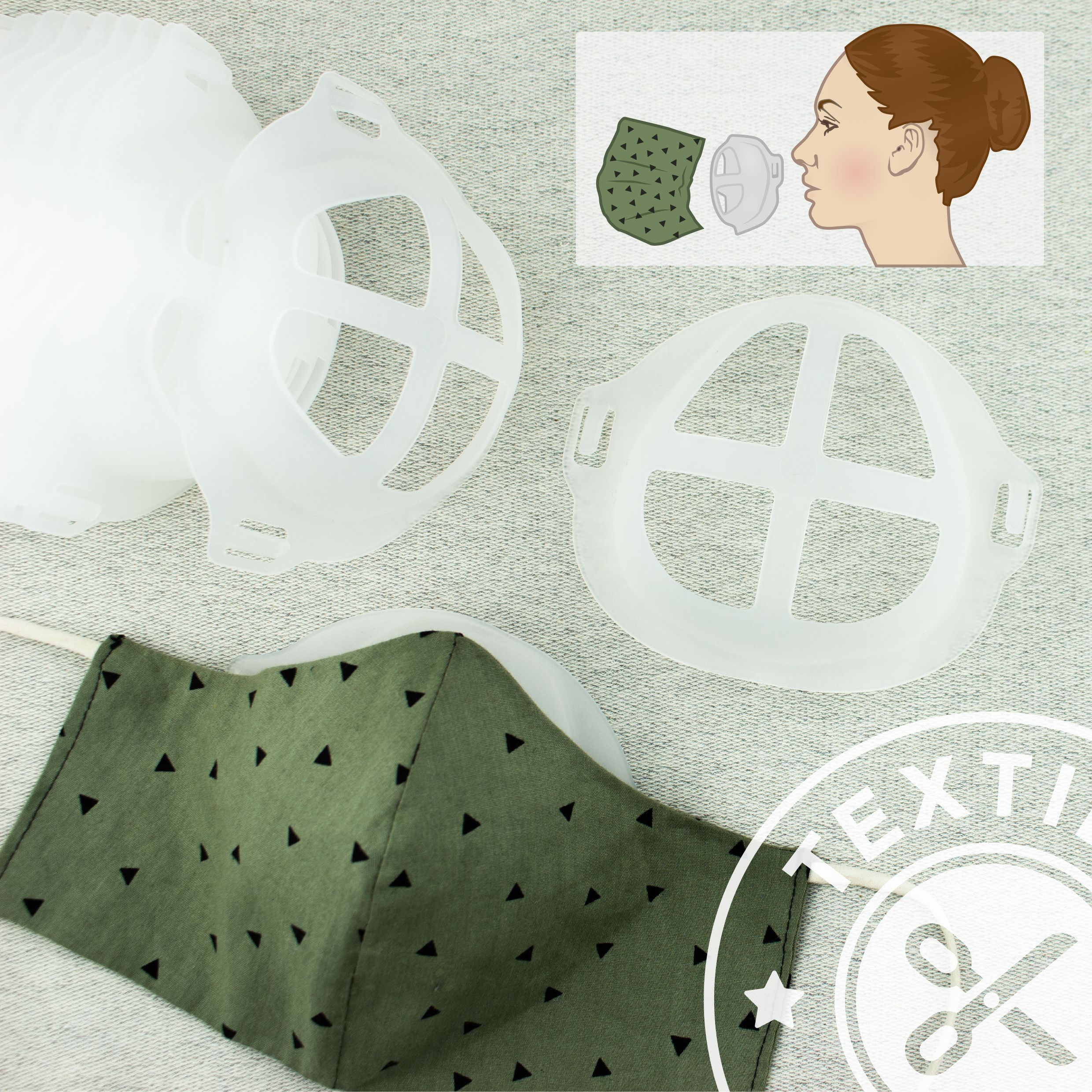 Say yay to no more mask acne! And a bigger yay to no more fogged glasses! Need even more reasons? A silicone face mask bracket is reusable and easy to clean.
Safety Instructions
Yes, they are necessary. Many of us still have no clue how to wash our face masks. To eliminate viruses and bacteria you need to wash your face mask at a temperature of 60 degrees Celsius. Pro tip: to avoid shrinkage, wash your fabric before cutting it to size. And only wash with detergent. You really don't want to use fabric softener, unless you want "maskne". Still confused? Give it to your mom, she always knows best. And ofcourse, always follow recommendations of your authorities when using any type of mask.
Stay safe and do it in style!