Fast Textile Warsaw 9th Edition
Fast Textile 9th Edition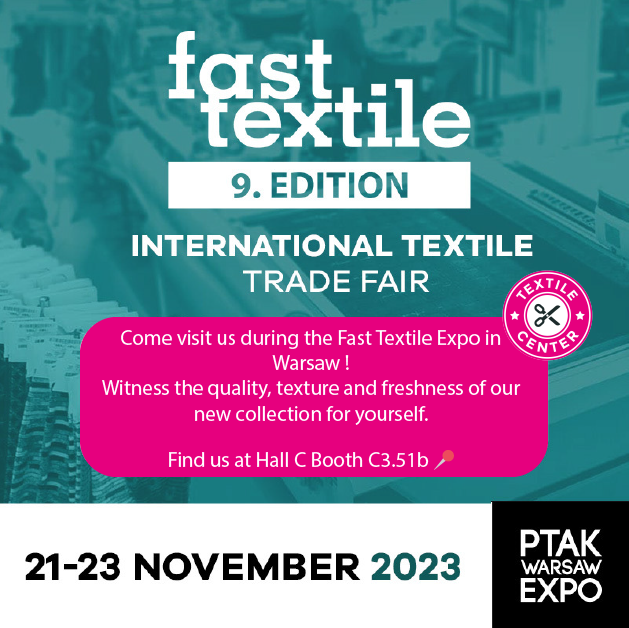 Join us at Ptak Fast Textile Expo in Warsaw 
We are happy to announce that Team Textile Center will be present at Fast Textile in Warsaw. We will bring the  latest addition of our Fabrics and Haberdashery collection to this event and will gladly introduce them to you in person. 
There will be drinks and something to snack for you during the day. So make sure to come by to witness the quality, texture and freshness of our collection for yourself !
We will see you guys soon !